RoWAN Site Goes Live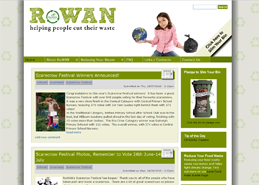 After 8 weeks of work this summer, I have finally finished my work with the Dingwall charity RoWAN redesigning their new website.
I built it using Drupal, and it is the first large scale project of its kind that I have finished. It supports multiple users, comments, search, a recycling database, along with news, events, polls and much more. Please feel free to leave a comment saying what you think of it.