A (largely outdated) selection of my web design work:
RoWAN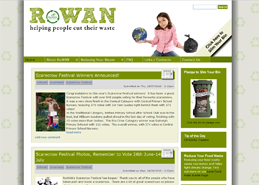 I designed the site pictured for RoWAN, a small environmental charity in the Highlands, during the summer of 2009. The work was funded by the Business Environment Partnership, and took 8 weeks to complete.
The site is fully editable by staff, and features content tagging, site search, user comments as well as dynamic community pages. Its powered by Drupal and has a custom theme built from the ground up.
Folk It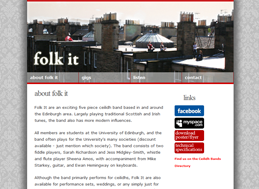 In Edinburgh, I play in a student ceilidh band called Folk It. We play regularly in the student unions, and required a simple 4 page site to post any upcoming gigs, as well as provide contact information.
The site is designed with PHP and CSS, and features band photography that we took from the roof of my old flat.
Also, I set up a MySpace page to showcase some of the bands recordings. We are currently looking at getting band t-shirts printed with the slogan:
"I've been Folked by Folk It."
The Broch Inspectors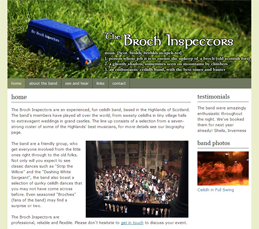 The Broch Inspectors are another band that I sometimes play with, based in the Inverness area. The site is also running Drupal 6, and is complete with audio samples, videos etc.
The band also needed a slideshow for both recent pictures and testimonials. Drupal has a great module called view slideshow which makes this very simple.
Hosting is provided by the fantastic clook.co.uk, who specialise in Drupal hosting.