Androidome - Initial Release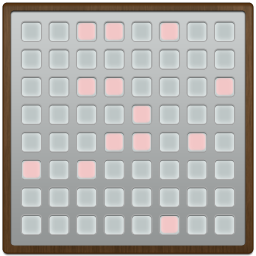 Although the app still needs a little more testing and few more features, I've decided to release my androidome application onto the Android Market (download for mobiles here). Full instructions for installation are available on the Androidome page.
Things the app currently does (or should at least!):
Connect to Max/MSP over WLAN.
Respond to incoming led messages
Provide multitouch input from phone to Max/MSP.
Work with mlrV, polygome, boiingg, (hopefully many more too).
Known Issues
Doesn't yet respond to led_col, led_row, or tilt monome messages. Fixed
OSC Packets occasionally drop leaving ghost LEDs still on/off when they shouldn't be. Fixed
UI could use a little improvement.
Source Code
Full GPL3'd source code available at the Androidome Google Code page.
QR Code (what's this?)