Boards of Canada news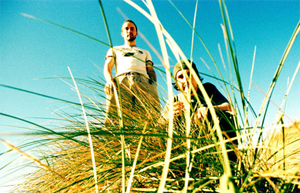 It would be fair to say that I am a bit of a Boards of Canada nut. I'm sure everyone has at least one band whose releases they collect religiously, and believe me there are plenty to find for BoC including some stupidly rare cassette tape things (A Few Old Tunes is definitely worth tracking down online). It has been some years since the band last produced an album and their notorious reticence only makes matters more fustrating for fans. However news of updates to the official website looks encouraging, and we may well be seeing a new album within the next few months, although how their sound will have progressed in the last 5 years, given all that has going on in electronic music is anyone's guess!
Anyway to celebrate this potentially exciting news, I would like to share a fantastic piano cover of one of my favourite Boards of Canada tracks, Turquoise Hexagon Sun performed by Goldmund.