Album release "The Grit That Makes The Pearl"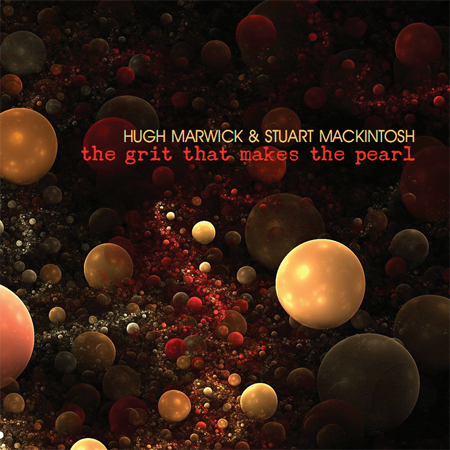 Eight months after entering the studio for the first time, we finally launched the album "The Grit That Makes The Pearl". It's been a fascinating process from conception to physical product, it really makes you appreciate the amount of work that goes into making a CD.
The majority of tunes and arrangement were done by good friends Hugh Marwick and Stuart Mackintosh, with fiddle from Gavin Marwick (of Bellevue Rendezvous), Sean Cousins on drums and myself on piano. We were also joined by the wonderful Eilidh Mackenzie on vocals and Calum MacGillivray on pipes.
For sample downloads / CD sales head on over to the official site (designed by myself), marwickandmackintosh.com. There is a tour to support the CD starting June 21st, starting in the Highlands but hopefully travelling further afield later.